Content Marketing solutions for growing businesses
At KB Woods we aim to provide each client with the very best personalized, creative, and success-driven public relations experience. Based in Phoenix, Arizona, we provide a full range of public services to businesses across the United States. Our public relations services include: media relations, crisis management, content creation, and social media management.
Call today at 602-281-3883
Request your free 1-hour PR consultation by phone at 833-854-8181, or by completing this online form. One of our PR experts will follow back with you right away. Thank you!
Error: Contact form not found.
Helping Businesses Find New Customers
KB Woods is an agency that provides growing businesses with a Marketing & PR client relationship that is less transactional and more engaged with "out-of-the-box" ideas. This is especially important for business owners, and executives, when you consider that nearly 60% of business leaders believe that creativity is more crucial to marketing campaigns than data. That means you'll want a team, like KB Woods, that you can trust to bring fresh ideas that can steer your business, and it's brand, in the best direction.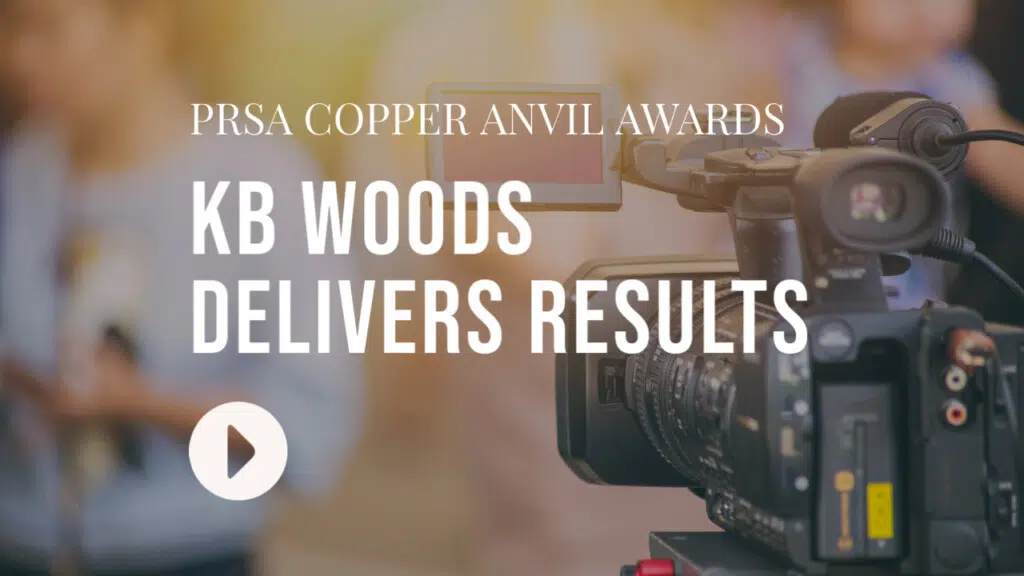 About this video: KB Woods Public Relations received three awards of merit at PRSA Phoenix's annual Copper Anvil Awards. Agency founder Keith Woods said, "we are thrilled for our clients Mobile Mini, Davis Demographics, and PHX Architecture, and for our team of 16 vendors, who have been honored tonight."
Google & Yelp Reviews

"Keith and team's video production skills have exceeded our expectations and we truly admire their expertise and professionalism. The recent video clips produced my Keith and team were top-notch and told our community outreach story perfectly in less than two-minutes!"
"Keith has given us great advice and has gone above and beyond in producing videos for us. We're very happy to be working with him and his team."
"KB Woods is on the cutting edge of video public relations. Their use of social media and video has proven to be successful for all their clients including ours. What makes them different is that they are truly interested in your bottom line and what makes you profitable. Not very many PR agencies are an extension of your salesforce like KB Woods."
"KB Woods Public Relations is like an extension of our own Business Development team. Consistently high quality video work for our client case studies, and great social media ongoing service, as well as social media mentoring to our own staff."
CASE STUDIES
CONTENT MARKETING BY KB WOODS