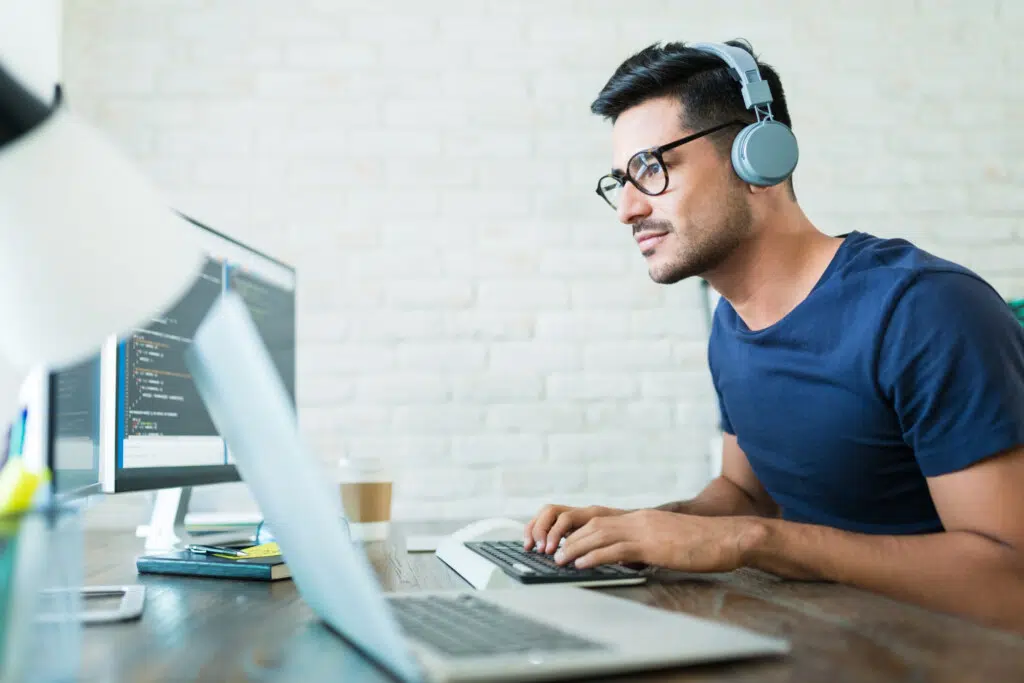 Do you remember the "good old days" of marketing? When it came to advertising your business, all you had to worry about was your Yellow Pages ad, newspaper ads, coupons, and perhaps radio or TV advertising.
Flash forward. With so many ways to connect on the digital highway, how can you cut through the communications clutter? One method is to create and promote "teaser videos" on social media to draw attention to your latest website, ad campaign, blog post, event, or product reveal.
You've probably watched these teaser videos when scrolling through Facebook, Instagram, or LinkedIn. They are designed to be catchy, visually appealing, and often funny. Teaser videos should be as short as possible — 15 seconds or less is best — and end with a hook, prompting the viewer to a linked call to action.
The origin of teaser videos
This super idea stems partly from Master Lock's famous Super Bowl TV ad campaigns of 1974 and 1998. The 1974 ad, created by ad agency Cramer-Krasselt, was 30 seconds long and demonstrated a Master Lock being shot with a rifle. It stayed locked, and sales for Master Lock skyrocketed, along with brand awareness.
Then in 1998, Master Lock ran the world's first one-second TV commercial, borrowing from the 1974 ad campaign. It simply flashed the lock being hit by a bullet and the Master Lock logo.
Marketing solutions
Everyone from in-house marketing teams to ad agencies and solo business owners can benefit from using teaser videos. For example, real estate agents promote new home listings with quick drone videos, and restaurant chefs feature daily specials using mobile phones and easy-to-use apps like iMovie or Adobe Spark. On social media, you can use teasers to:
• Promote your brand.
• Reveal a new product or service.
• Release a blog post.
• Share a new property listing.
• Solicit event registrations.
• Build email subscriptions.
• Encourage viewing of a longer video.
• Review a business on Yelp or Google My Business.
What goes into making a teaser video
Like executing any great idea, success starts with planning. An amazing teaser should do four things well:
1. Have one message
2. Share a problem
3. Offer a solution
4. End with a call to action
If you are new to all of this, do a little research and look for examples of teasers on social media. You'll discover that there are so many possibilities in creating them.
When it comes to editing a teaser, you have a wide range of equipment and software options. Any video, DSLR, or mobile phone will do nicely for shooting. As for editing, there is an incredible number of apps to choose from that work on mobile phones or PCs — no experience is necessary.
For example, Grooming Humans moved to a new space during the COVID-19 pandemic. Armed with only an iPhone, the videomaker used the camera's featured time-lapse and slo-mo settings. Using the iMovie video editing app (also in the iPhone), a "cartoon" filter and royalty-free music, Grooming Humans created a fun, engaging teaser video and shared a customer's safe hairstyling experience with a larger audience on Facebook and Instagram.
Tips for creating a winning teaser video
• Plan it out.
• Make it about one idea.
• Shorter is better. Aim for less than 15 seconds.
• Set it to music. If you don't have free music within your app, there are low-priced options for royalty-free music from AudioJungle or Soundstripe.
• Be creative and unique — more people will watch that way.
• End with a strong call to action.
• Post your teaser across many social media channels. Then rerun the video posts again and again over time (like reruns of Gilligan's Island on TV).
Treat this like a marathon
Teaser videos are best for creating awareness and audience engagement. They will also help you get that call to action to your website, blog and other social network channels over the course of time. But, the strategy works best when implemented continuously in your marketing and social media communication calendar efforts.
Keith Woods is Founder & CEO of KB Woods, specializing in PR, Video and Digital Marketing for growing businesses, and Board Director at Salt River Project.
CALL 602-699-4464 FOR A COMPLIMENTARY PR & MARKETING REVIEW