Rideout Law Group earned a stellar reputation in Arizona, but its previous website didn't reflect this. The site created confusion about locations, and failed to provide visitors with a connection to its attorneys. KB Woods  was engaged to launch a new website and elevate the firm's digital presence.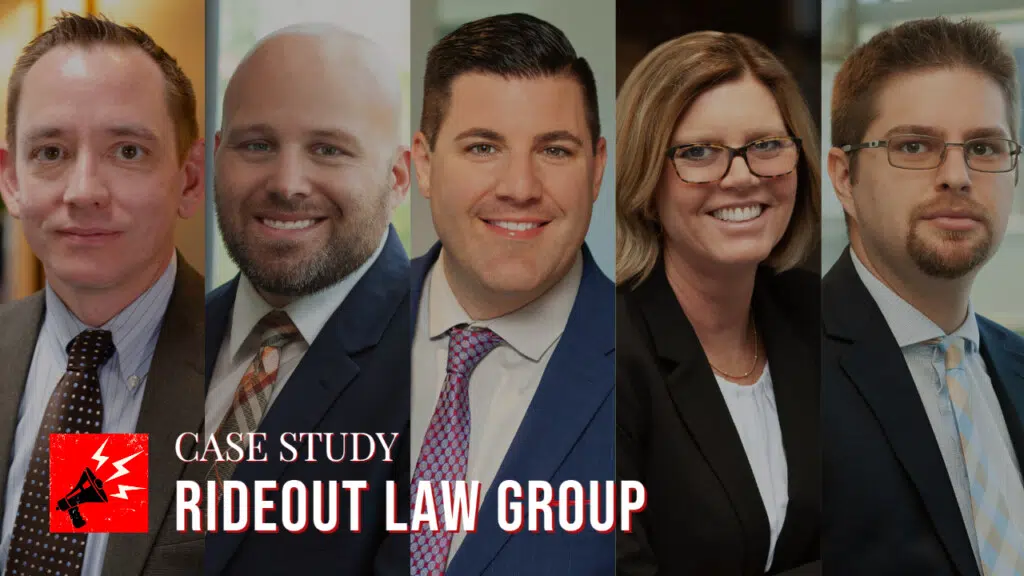 Online Platform Seamlessly Connects Prospects With Attorneys
Research/Situational Analysis
KB Woods Public Relations had worked with Rideout Law Group in the past, and was familiar with the results-driven criminal defense law firm. Since 70% of law firms have generated new cases through their website; having a good website is key to acquiring new clients and cases [source: Imarc]. So the KB Woods team began its research into this particular project by combing the existing website and viewing it through a potential customer's eyes. 
The first issue identified through this research was confusion around locations. Despite having multiple locations in Arizona, the main number for Rideout Law started with a 928 area code, which is associated with Lake Havasu City. When a potential customer visited the website and saw this area code, it made them think the firm practiced in a different area than them (or out of state). In reality, Rideout Law has several locations across Arizona and in southern Nevada. But this wasn't clear. The second major issue identified in this research phase was an absence of attorney information. While the firm's attorneys were listed on the existing site, there was a lack of background information or personal information that may help a potential customer feel more connected to the individuals at the firm. So KB Woods PR decided it was necessary to humanize the website, and therefore the law firm. 
The third problem with the site was the lack of cohesion between it and the firm's social media pages. Rideout Law had a blog, but it was almost entirely inactive, contributing to the dated, unsophisticated feel of the site – and by extension, the brand. The primary challenge with this project was that the original WordPress site was unattractive and lacking functionality. It required a complete overhaul, including copy, imagery, video changes and more. 
Here is some statistical research that backs up KB Woods' philosophy behind this project: 
By 2020, video will make up 82% of all consumer internet traffic, meaning law firms will be utilizing video as a medium for creating marketing content [source: Cisco]

74% of all legal consumers visit law firms' websites to take action; yet another reason to make sure your website is up to par and provides an intuitive and helpful experience for potential clients right away (source: Imarc]

In a survey of over 101 law firms, more than half grew their number of clients due to increased social media engagement and this trend will predictably grow in 2017 (source: Stellar SEO]

When legal firms use video content for marketing purposes, web traffic from search engines increases by 41% when compared with firms that don't utilize video (source: Hitsearch]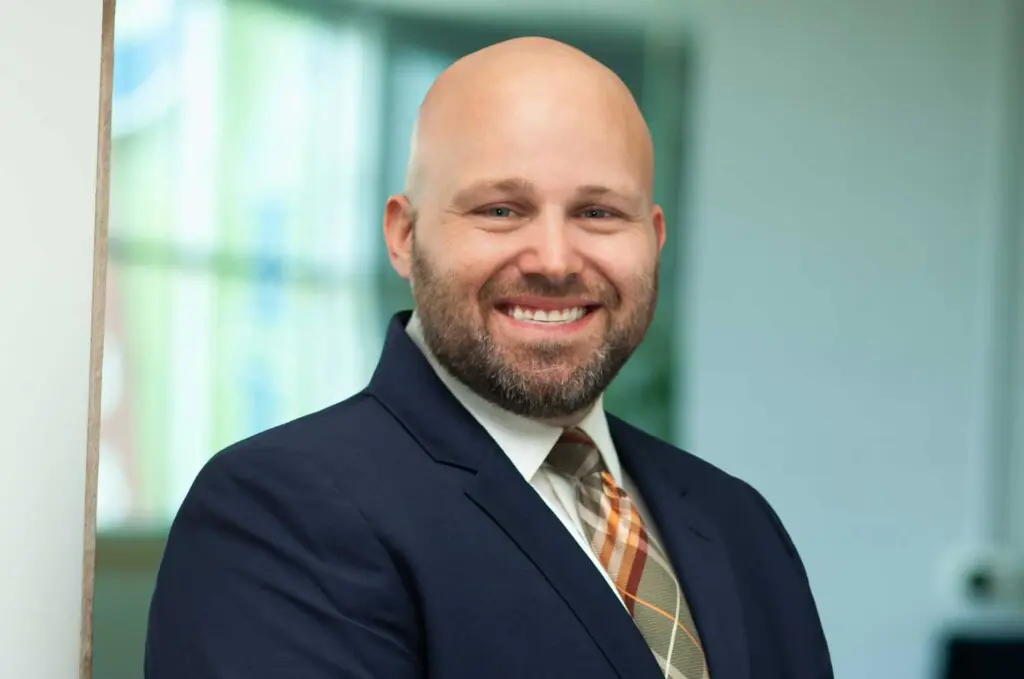 Planning
Based on the research above, the key objectives for this project were to improve the website, thereby improving the customer experience and humanizing the law firm to potential clients interested in its services. Rideout Law Group hoped to increase its conversion rate online, and project the same high-quality reputation digitally that it was known for via word of mouth. Rideout Law Group knew its clientele could be broken down roughly into three groups: males between 18 and 24, males between 25-35 who were in construction or contractor work and women who were most often the wives, mothers, or other relatives of the previously identified two groups. These were the audiences that Rideout Law Group needed to speak to through its digital channels, including its website, blog and social media. 
The KB Woods PR team spent time with the Rideout Law Group team in order to plan the architecture of the new website and create ways to fill the gaps the current site had. The budget was established to include design and writing, and the timeline for completion was 60 days. The following areas demonstrate how this time was used: 1) WordPress design (40 hours), 2) Photography & video (20 hours), 3) Wireframing (3 hours), and 4) Writing (10 hours). The schedule ran longer than planned by an extra two months, due to holdups in coordinating approvals.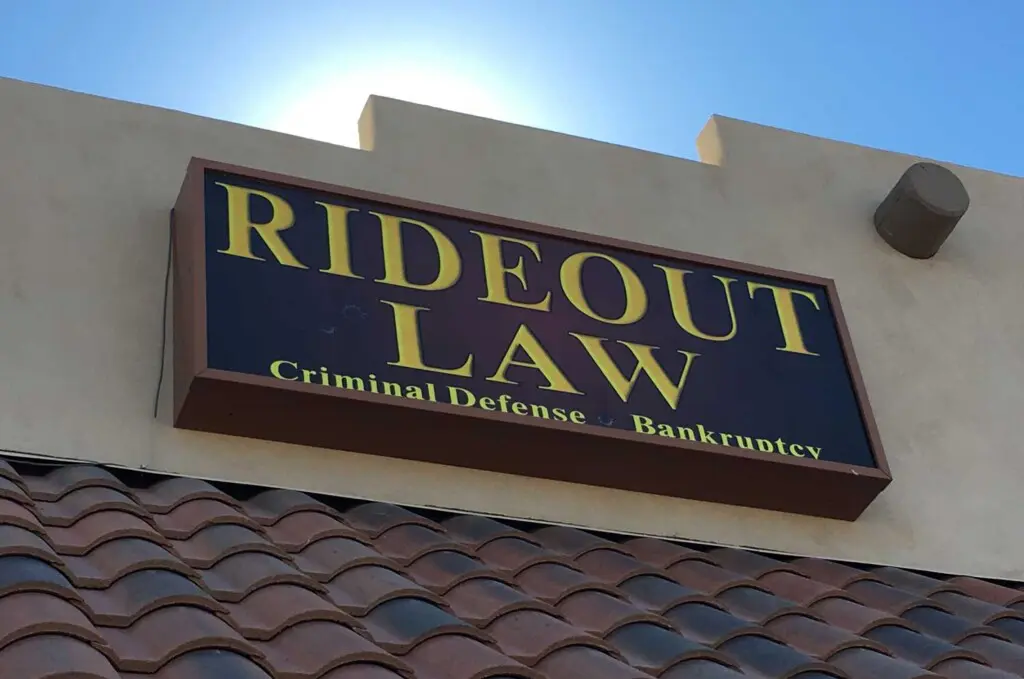 Execution
Rideout Law Group gave the go-ahead for KB Woods, between January 2019 and March 2020, to overhaul its website, as well as to launch an active blogging program, consultative videos, service videos and social media marketing. The KB Woods team also set geo-targeting as a key focal point of the project. They designed the website so users would immediately see the Rideout Law location nearest to them when they came to the site. They also ensured that the user's geography would further dictate the audience experience, displaying news and stories on social media that were relevant to the user's specific area. 
In addition to this, KB Woods helped Rideout Law create a unique experience for visitors who came to its site. The prior website was not aesthetically pleasing, or particularly functional, and it was decidedly lacking in any sort of human connection. With the shared knowledge that people ultimately buy from people, KB Woods and Rideout Law agreed to make the new website human-centric. To this end, they worked to create content that offered details of attorneys' individual backgrounds, achievements and perspectives. They also started writing and sharing information on a wide range of topics, related to the law and other current events that ideal customers might find relevant. When customers would go to learn more about the team, they could also play a short video of each attorney that shared their perspectives and personalities. KB Woods made design and copy recommendations to make sure that the content being created would be written, formatted and distributed in ways that were easy to digest and would be perceived as friendly and warm. This new content plan has been consistently executed over the past 18 months.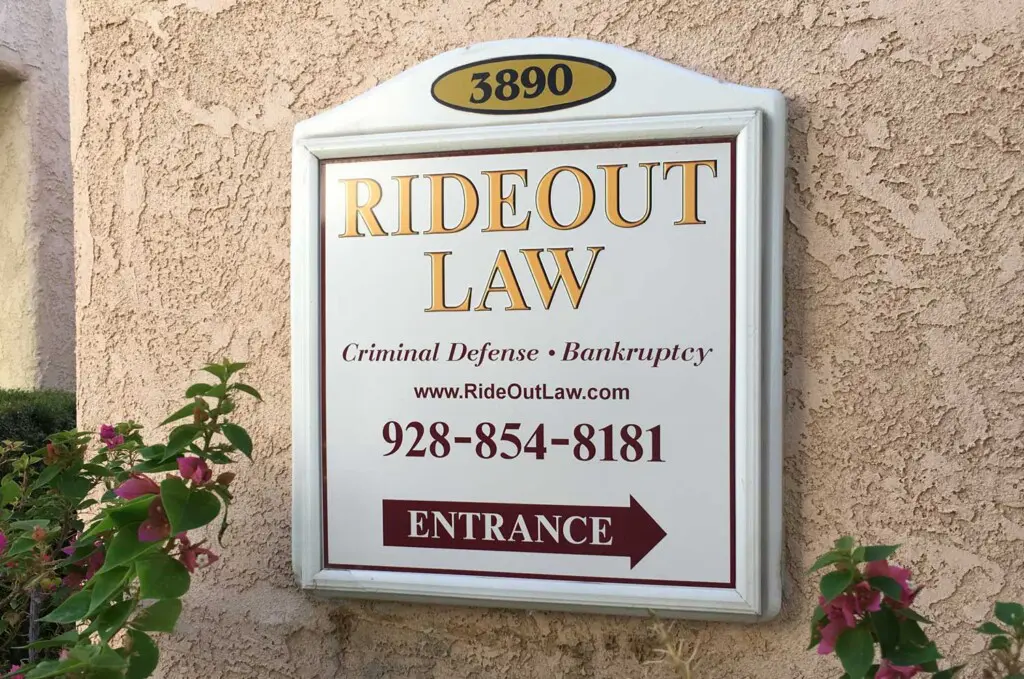 Results/Evaluation
The new Rideout Law Group website and content program went live on May 15, 2019, and has shown impressive results to date. Outcomes to date include:
Facebook

– Likes have increased by 10%; 2,200 new organic engagements

Vimeo

– In a year, the top 8 videos received 24,000 impressions, 2,435 views and 53% watched

Geo-Targeted Marketing Campaign from October 2019 to date: 

Average Monthly Impression: 174,294

Average Monthly Clicks: 246

Average Conversion Rate: 19%

Top Performing Month: March, 320 Clicks (which was curbed since by COVID-19)

Lowest Performing Month: October (launched the campaign on the 15th)

Month-over-Month: +26% increase in Conversion Rate (since October 2019)
CALL 602-281-3883 FOR A COMPLIMENTARY PR & MARKETING REVIEW