Managed Social Media Makes a Difference for Mobile Mini and Community
Research/Situational Analysis
Mobile Mini is a publicly traded company headquartered in Phoenix, Arizona. Mobile Mini donates money as it is able to, and contributes company and employee time, energy and resources to the fullest extent possible. But, few people really knew about any of these commendable community actions. 
Mobile Mini posts its values throughout its locations, and encourages all team members to embody them in their everyday lives. KB Woods started by researching these values to better understand the philosophies of the company. Mobile Mini states, "To perform our business the right way, every day by transforming our values and beliefs into action," team members must adhere to the core values of 1) Safety First, 2) Integrity and Transparency in Everything we do, 3) People Make it Happen, 4) Results Driven, 5) Continuous Improvement, 6) Community Involvement and 7) Commitment to Customers.
KB Woods PR already managed all of Mobile Mini's social media and content, and roughly 90% of its video storytelling. At the beginning of 2019, they wanted to start showing more of how they put their values into action. KB Woods began researching company history and realized that employee involvement was low. The company itself was avid about participating in community activities, but its employees weren't as much – and there was a problem with high staff turnover, too. 
So KB Woods identified a need to better engage employees, and recommended doing so by helping the non-profits that Mobile Mini supported tell their stories more effectively. They presented a win-win game plan to Mobile Mini called "People Make it Happen," based on this core value. This would not only help them promote social responsibility throughout the company to employees, but would also create better opportunities for supporting non-profit organizations and generating greater awareness and donations. Mobile Mini loved the idea and agreed to move forward. So they began researching all the events and corporate social initiatives in which the company participates.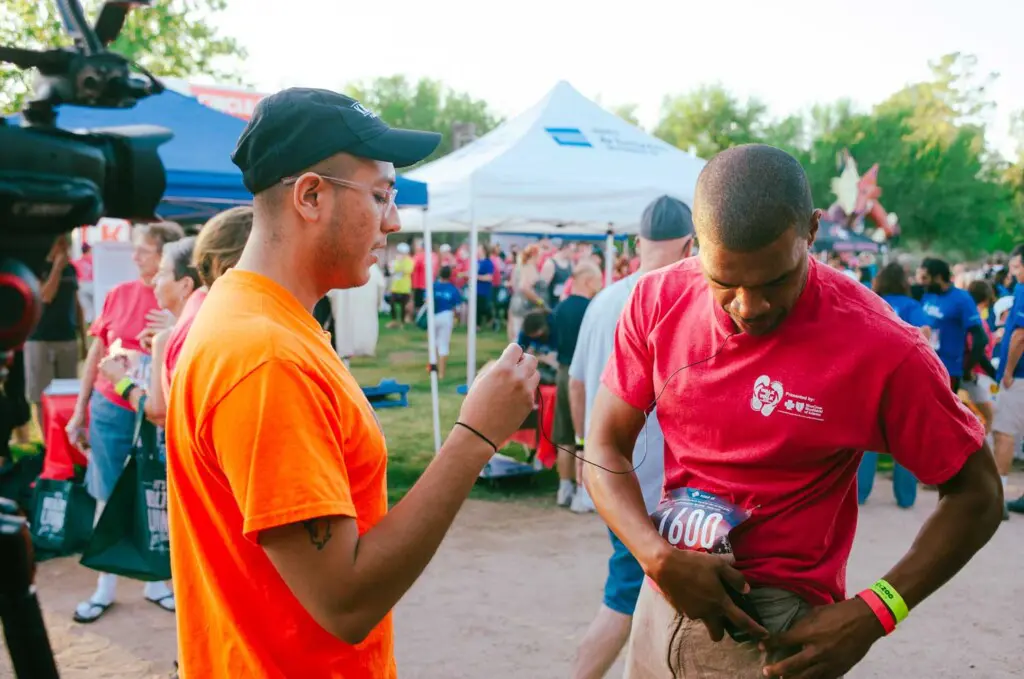 Planning
The first step in planning was to outline which events were upcoming, so they created a roadmap of sorts for their efforts. They drafted a list of 12-15 key events they're involved in and a list of the socially responsible campaigns and programs that Mobile Mini had spearheaded. These included things like a social media campaign focused on Women's History Month, a diversity council and a women's leadership forum. These had been ongoing for quite some time, but few people really knew about any of it. So KB Woods planned to shoot footage at the annual events and capture some of the stories so external and internal folks could see all the good that was happening – and be a part of it.
KB Woods planned to use social media to promote Mobile Mini's values, causes and employees' support of non-profit events through these photos and recap videos. They also mapped out best practices the non-profits could use when re-sharing the content on their own pages and websites, or in presentations. They instructed non-profits about how to repurpose this new video content on social media and use it strategically to garner more sponsors for the same events moving forward, as well.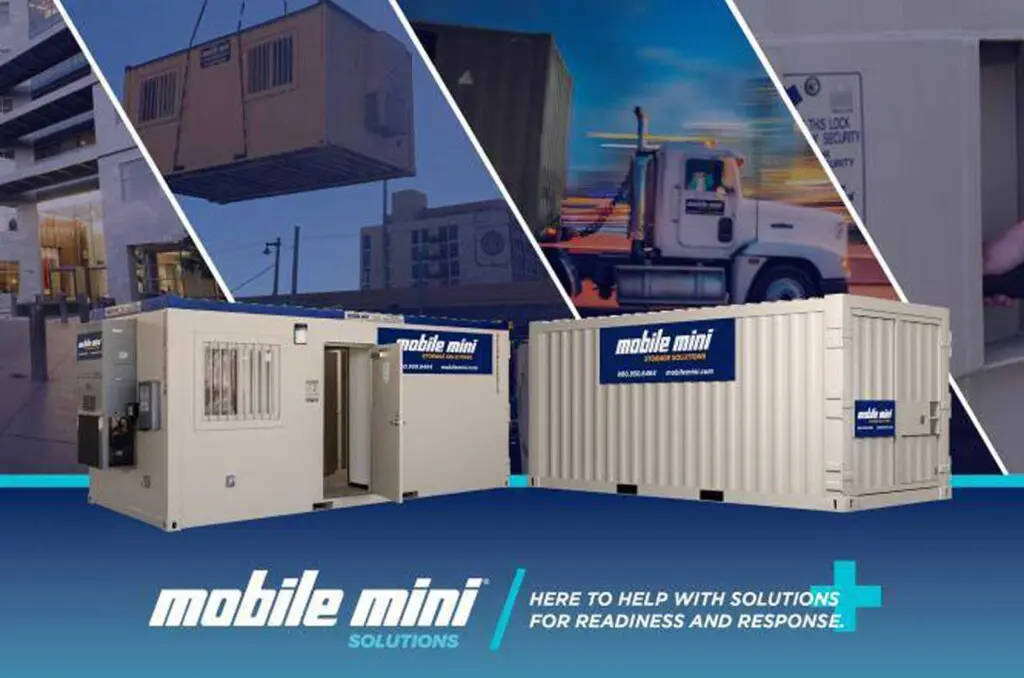 Execution
KB Woods posted on Mobile Mini's Instagram, Facebook, Twitter and LinkedIn accounts for a full year, every single day. Forty percent of the content was related to employee betterment, community involvement and promoting diversity. Specific topics included:
Women's History Month

Take your Children to Work Day

Celebrating Pride Month

Women's Leadership Forum

Black History Month

Employee Safety

National Volunteer Week
An additional 40% of the content was related to the aforementioned videos:
Playworks Fundraiser Breakfast

Diversity Council

Women's Leadership Forum

St. Mary's Food Bank – Mobile Mini's Super Saturday

UMOM's Walk to End Homelessness

Mobile Mini 2020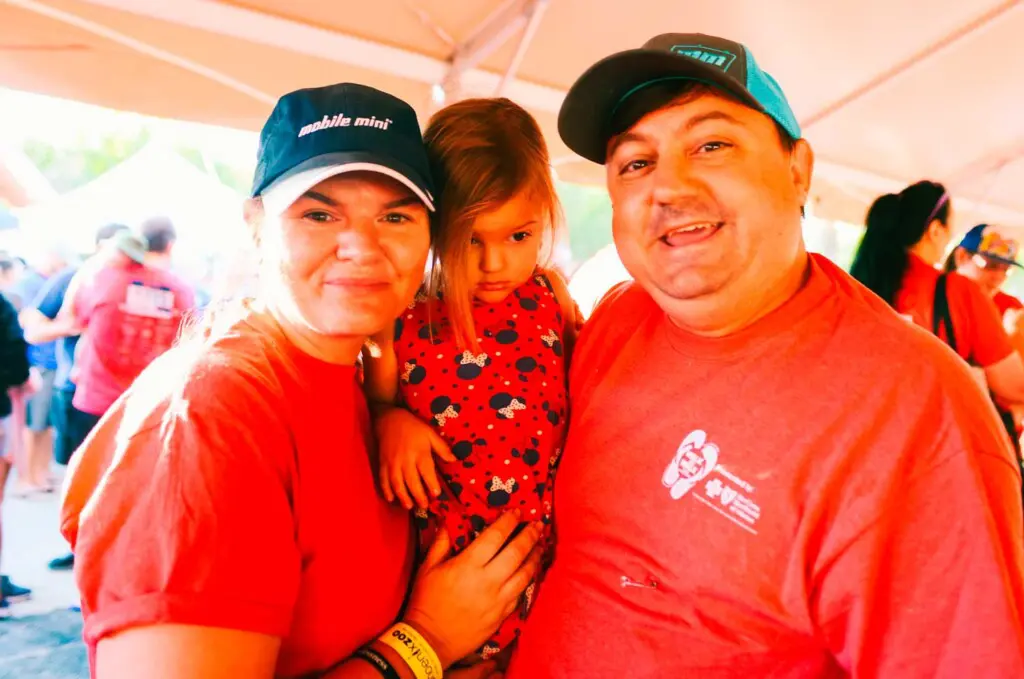 Results/Evaluation
The videos produced for this project were wildly popular with employees, and garnered Incredible engagement with the public. Between January 1, 2019 and May 30, 2020, the video campaign (full library here: https://vimeo.com/showcase/7248105) garnered a total of:
Impressions = 16.25 million people

Views = 3 million people

Average watched = 70%
Additionally, Mobile Mini was honored as a finalist for the Phoenix Business Journal's Corporate Philanthropy Awards (see award video – https://vimeo.com/429353474) and honored by AZ Business magazine as a Most Admired Company for 2019. They have also improved employee retention, participation and satisfaction. 
CALL 602-281-3883 FOR A COMPLIMENTARY PR & MARKETING REVIEW