Social Media Video Series Celebrates the 55th Anniversary of the Ford Mustang
Research/Situational Analysis
Since its debut by Henry Ford II in 1964, the Ford Mustang has lived up to its tagline: "Built to be legendary." Desert Ford Dealers, which encompasses all of Arizona and Southern Nevada, was looking to promote the latest Ford Mustang model in 2019. The dealership only uses Facebook as its social media platform of choice. Its leaders had engaged KB Woods PR previously for other video PR projects for the Phoenix Open, and selected the agency again based on this positive experience. KB Woods started by researching the evolution of Ford Mustangs throughout history, from the first model in 1964 to the latest model, the 2019 Mustang. Stemming from this research, the team decided to create a video PR series highlighting the Ford Mustang over time.  
KB Woods understood the importance of video storytelling, especially in the world of automobiles. Automotive industry marketing expert Joey Little cites a Native American proverb that states, "Those who tell the stories rule the world." Little continued: "Remember, your brand is your story—and for a story to be interesting and engaging, there are important elements to consider. Don't forget the details and don't forget your brand's unique personality. Remember to surround your customers with the experiences and culture of your dealership, and you'll be giving them a way to emotionally connect." (http://www.moderndealership.com/epic-storytelling-sets-brand-apart/).  
KB Woods couldn't have agreed more. The agency presented a storyline using the Desert Ford Dealers' own media spokesperson, sports radio and broadcast host Paul Calvisi, and the true story of his life and the Ford Mustang. He had owned a 1964 first-year model, and had a real passion for the new model, as well. He could explain its many features, and related to the emotions felt when behind the wheel of a Mustang. With Calvisi booked as talent, the final phase of research KB Woods undertook was scouting several key locations in which they could shoot open Arizona scenes, with wide open vistas. The team ultimately agreed on Fountain Park, in Fountain Hills, Arizona.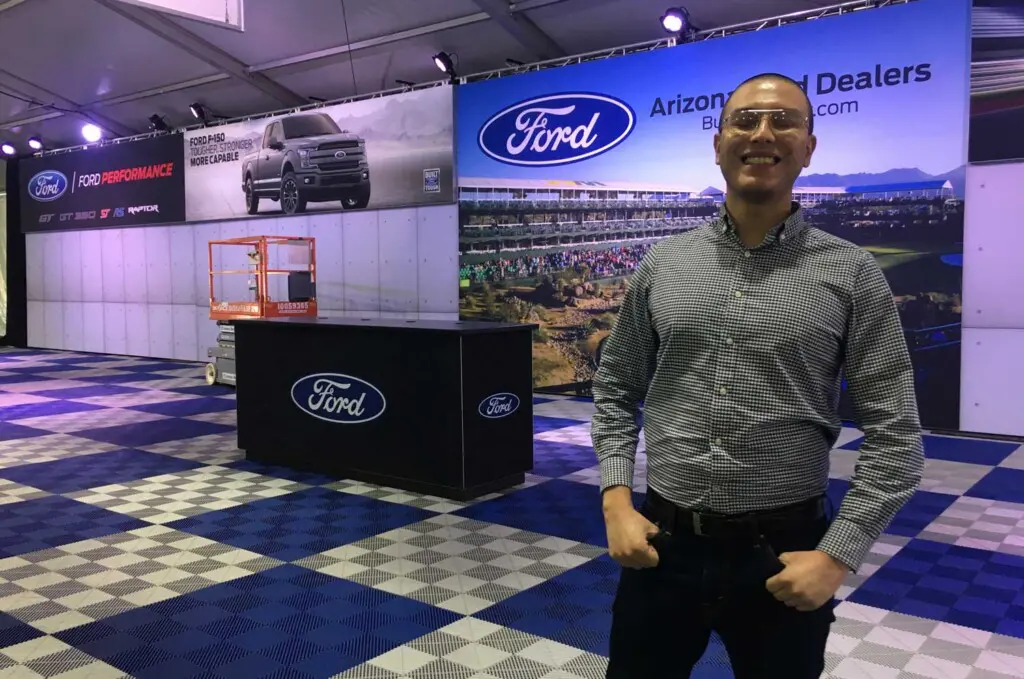 Planning
The primary PR objective of the video series was to increase awareness of the 2019 Ford Mustang, and therefore increase sales. The secondary objective was to attain high numbers of views on the videos on Facebook, thus contributing to the primary objectives. The Ford Mustang is sold in 140 markets worldwide, but Desert Ford Dealers focused on an audience of potential car buyers in Arizona and Southern Nevada. "The Mustang is appealing to a greater audience nowadays," said Corey Holter, Ford's group marketing manager for North American Cars, in an interview with CNBC" (https://www.cnbc.com/2017/01/17/ford-unveils-2018-mustang-look-whos-buying-it-now.html). And since the car buying audience has been skewing older, with the primary audience being adult 25-54, and secondary audience between 55-64, Desert Ford Dealers aimed to reach these target buyers (https://hedgescompany.com/blog/2019/01/new-car-buyer-demographics-2019/).  
The KB Woods team planned to engage and interest both audiences by using tools like Facebook boosted posts, paid ads and more. Originally KB Woods encouraged Desert Ford Dealers to approve the project so they could begin shooting in early May of 2019, given the fact that it would be outdoors and the temperatures were sure to continue climbing after that. But final approvals weren't given in time, so the shoot date had to be moved to June 23rd. Of course, KB Woods knew this time of year in Arizona could have temperatures above 110 degrees, and was well aware this extreme heat could be very dangerous for all parties involved. 
The team first confirmed this date with all involved stakeholders, including Paul Calvisi (talent), Marc Manley (photographer), Hector Holguin (drone photographer), Anthony Canales (production assistant), a digital agency representative and a Desert Ford Dealer group representative. Once those boxes were checked, KB Woods moved on to pre-production planning. Given the fact that June 23rd could likely carry with it an excessive heat warning, the team took planning very seriously. They made plans for water, ice, sunscreen and the use of large silk tenting (to negate the effects of the harsh Arizona sunlight). They also performed a gear check and verified they had FAA flight clearance, and that their drone pilot was licensed and on record with the FAA. KB Woods checked for necessary city and state permits, coordinated the Ford Mustangs that needed to be on location and put together a storyboard for the videos. They also shared scripts and production outlines, and offered memory cards to anyone who wanted them.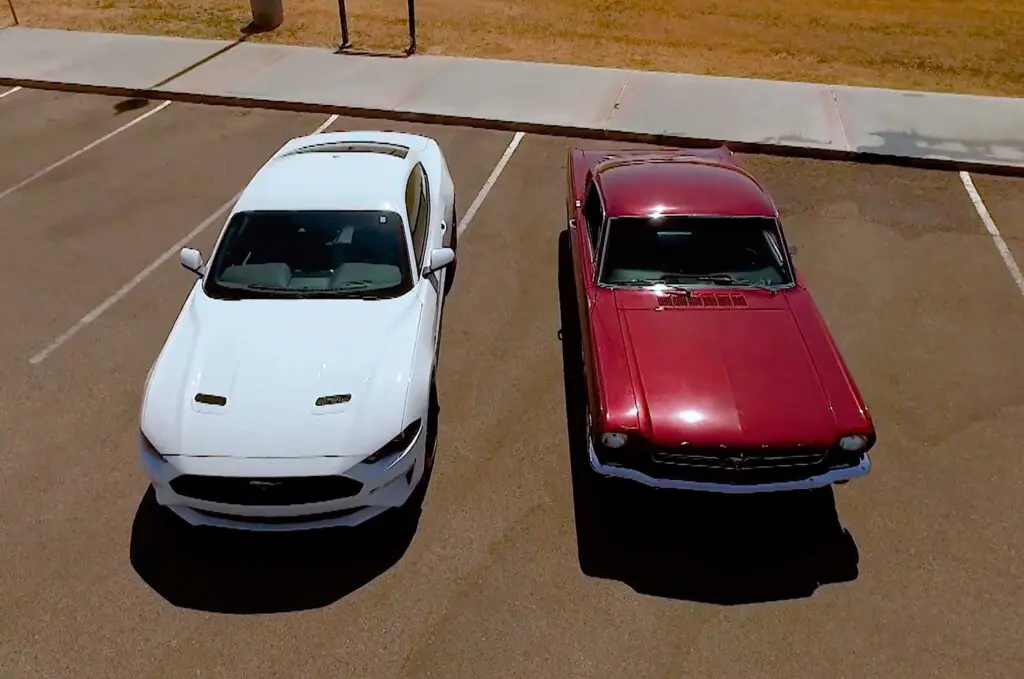 Execution
On June 23rd, 2019, the KB Woods team executed on its plan with precision. Two hours prior to the shoot, they set up the tents, bags, water and ice. Once filming began, they regularly took measures to keep the crew safe and cool. They first walked through the dialogue scenes and then the cutaway shots. They used the Drone as planned – like a gimbal to elevate, pull back and draw into car scenes. Finally, they confirmed their video footage and audio was ample and top-notch in quality. Thanks to proper planning and equipment, KB Woods and Ford representatives were able to complete the shoot in less than three hours, without any health issues, and with excellent shots ready to go. After the shoot was complete, post-production execution included returning gear, making backups of memory cards, selecting licensed music themes, editing the series of four videos, sending final drafts for approval to Ford Dealers and the digital agency and making re-edits. Final approved videos were distributed to the client through Vimeo for easy sharing and video download options.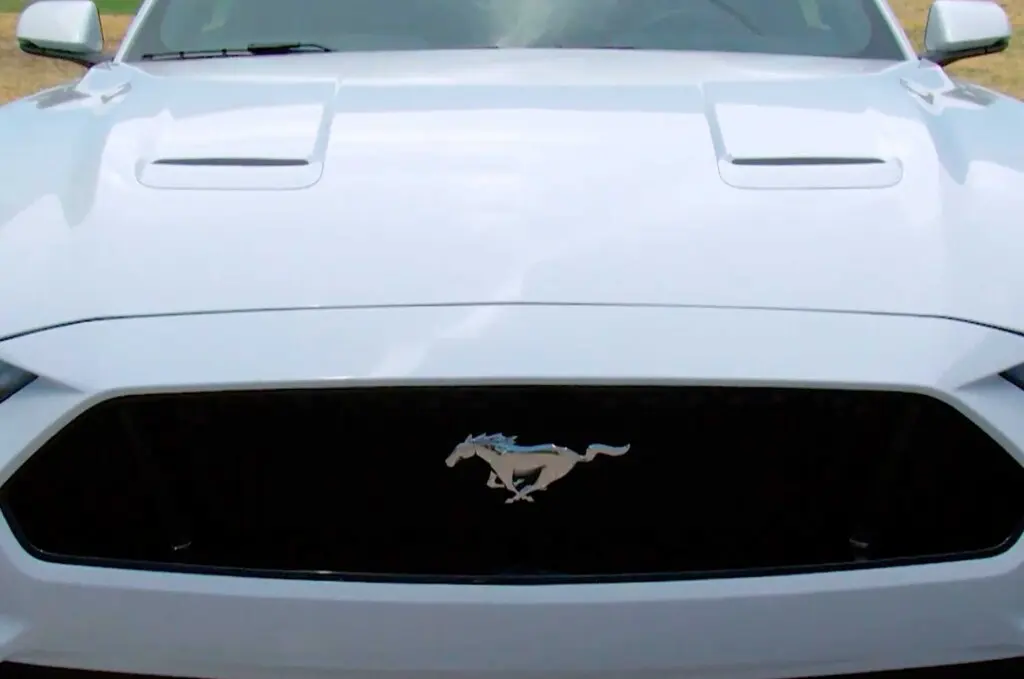 Results/Evaluation
After the shoot wrapped, editing was completed over the following two weeks by the KB Woods in-house team. The four Mustang videos were finalized for release on Facebook by Desert Ford Dealers: (https://vimeo.com/showcase/7232670). Below are the numbers of views each video received:

8K views

–

2019 Ford Mustang My Mode

– feat. Paul Calvisi 

12.9K views

–

Why do you drive a Ford Mustang?

feat. Paul Calvisi 

12.2K views

–

2019 Ford Mustang Exhaust Mode

– feat. Paul Calvisi 

8K views

–

1965 vs. 2019 Ford GT Mustang

– feat. Paul Calvisi 
The Desert Ford Dealers were thrilled with the video campaign, and believed that it achieved their desired outcomes. It was met with a great response. Desert Ford Dealers continue to use social media video stories to promote their brand, and their social responsibility efforts.
CALL 602-281-3883 FOR A COMPLIMENTARY PR & MARKETING REVIEW