Award Winning PR & Marketing Results
FOR START-UP'S AND GROWING BUSINESSES
This award winning Phoenix Public Relations and Marketing team helps businesses from around the United States discover ways to maximize their sales growth potential using cutting edge communications techniques and digital marketing strategies.
KB Woods approaches every engagement with a "revenue first" mentality. Our objectives are driven by containing marketing costs, and emphasizing cost efficiencies across platforms, including: search engine marketing (SEM), search engine optimization (SEO), TV and Online video production, social media marketing, review marketing, and video marketing, as a few examples.
Business leaders want to know that their brand is being carefully, creatively and thoughtfully handled and that smart and experienced people are taking charge.
The KB Woods team develops and delivers clear messaging, solid strategic traditional and digital marketing, and flawless execution that leads to out-of-the-park results. Get started today with a complimentary consultation!
Call us at 602-281-3883
Helping Businesses Find New Customers
DIGITAL MARKETING • VIDEO • PUBLIC RELATIONS
KB Woods is an agency that provides growing businesses with a Marketing & PR client relationship that is less transactional and more engaged with "out-of-the-box" ideas. This is especially important for business owners, and executives, when you consider that nearly 60% of business leaders believe that creativity is more crucial to marketing campaigns than data. That means you'll want a team, like KB Woods, that you can trust to bring fresh ideas that can steer your business, and it's brand, in the best direction.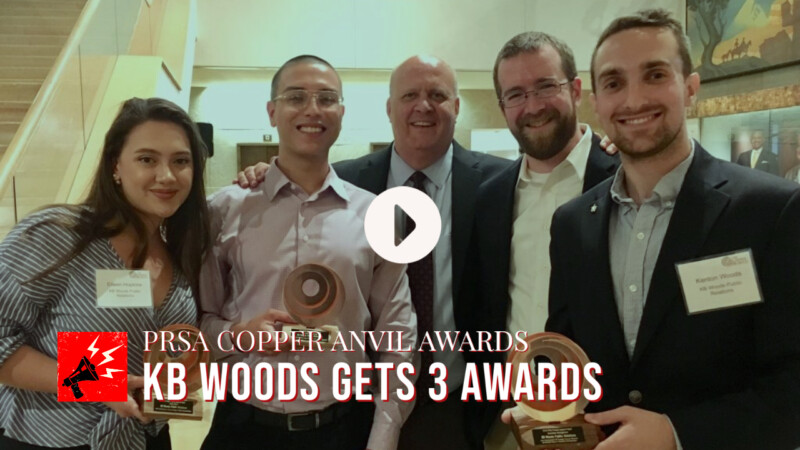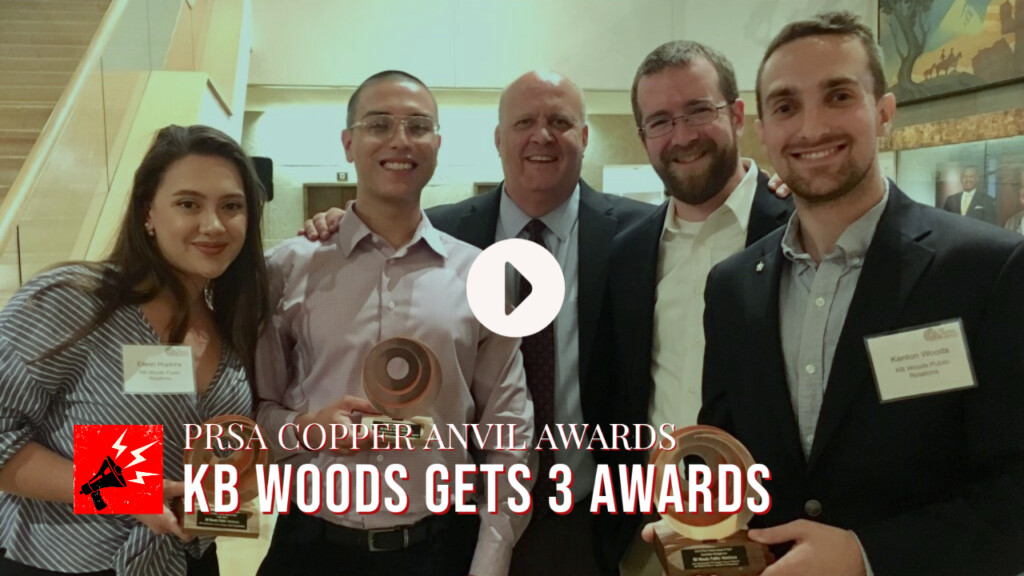 About this video: KB Woods Public Relations received three awards of merit at PRSA Phoenix's annual Copper Anvil Awards. Agency founder Keith Woods said, "we are thrilled for our clients Mobile Mini, Davis Demographics, and PHX Architecture, and for our team of 16 vendors, who have been honored tonight."
OUR SERVICES
ARIZONA • NEVADA • CALIFORNIA


"Keith and team's video production skills have exceeded our expectations and we truly admire their expertise and professionalism. The recent video clips produced my Keith and team were top-notch and told our community outreach story perfectly in less than two-minutes!"
"Keith has given us great advice and has gone above and beyond in producing videos for us. We're very happy to be working with him and his team."
"KB Woods is on the cutting edge of video public relations. Their use of social media and video has proven to be successful for all their clients including ours. What makes them different is that they are truly interested in your bottom line and what makes you profitable. Not very many PR agencies are an extension of your salesforce like KB Woods."
"KB Woods Public Relations is like an extension of our own Business Development team. Consistently high quality video work for our client case studies, and great social media ongoing service, as well as social media mentoring to our own staff."
CALL 602-281-3883 FOR A COMPLIMENTARY PR & MARKETING REVIEW