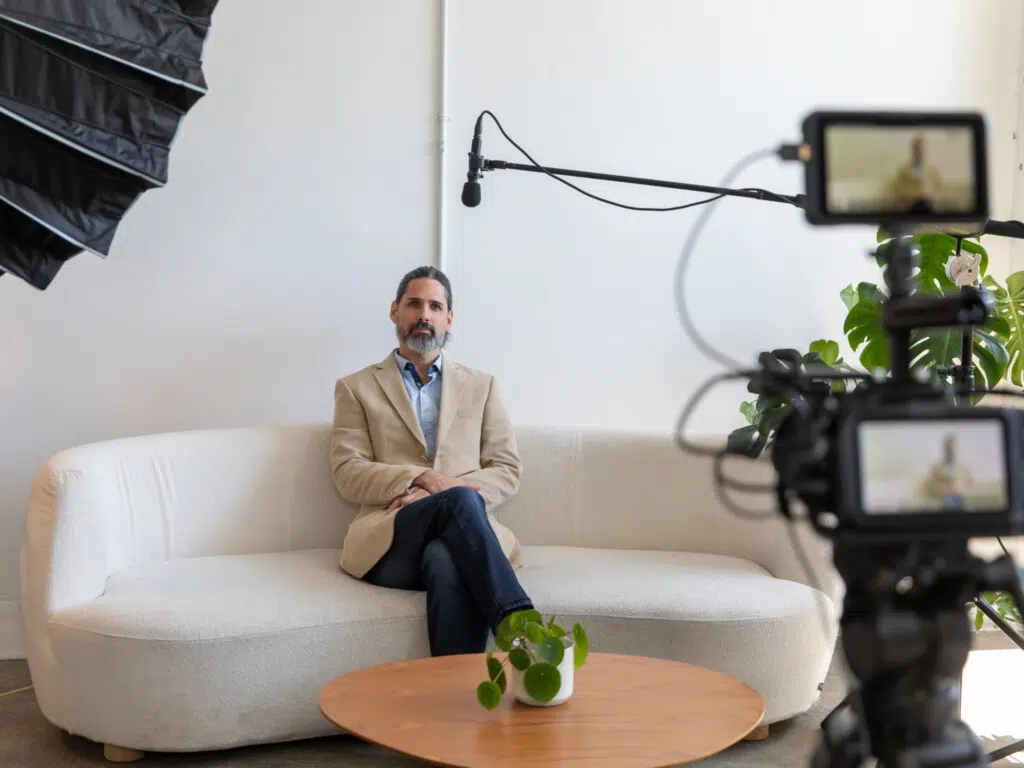 How to Create Effective Video Case Studies
One of the top concerns most leaders have today is increasing their business revenues and market share. Most of the time, decision-makers turn to digital marketing for sales solutions. The trouble is that most people feel totally lost at the prospect of sorting through the maze of online options.
If you feel that way, take stock of your situation and discover who your ideal customer is, their lifestyle choices, personal or business challenges, and what would make them want to buy your product or service. The common denominator for most transactional experiences today is your business's reputation and how you deliver value.
That's why online reviews are so popular on Yelp and Google.
Video case studies have been one of the most effective digital marketing and sales tools over the past few years. That's because they engage potential customers better and faster than a text-based white paper. They also come across as more authentic than a traditional TV commercial because viewers hear from an actual customer about their experience. In this format, misconceptions are overcome, and proof of concept is delivered.
What does a video case study look like?
It's usually about one idea or experience and typically features one customer. The viewer should feel as though they are sitting across from the interviewee and having a conversation. The interviewee shares a story about their experience or the value they received from your business.
It doesn't have to be a long video. Sixty seconds will work, or a little longer if you'd like. You also don't have to make a big investment in production. First, you can produce the video case study with a smartphone and use a built-in video editing app.
Where does a video case study live?
Where the case study video is placed is one of the biggest questions that should be answered before you start production, because where the video is published will determine the orientation of the camera (landscape or portrait mode) and the video length (some social media channels limit video run times).
Most of the time, a case study video will live in several different places, including:
• YouTube or Vimeo.
• Facebook.
• Your website (think a product or service page).
• Instagram.
• LinkedIn.
• Twitter.
• Email newsletter.
• PowerPoint presentations.
• The signature line of your outgoing emails.
How to create a video case study
You don't need to be a video production whiz to make it happen. Recruit key clients that have benefited from your product or service. Determine how their story may relate to another prospect's decision-making experience. Did they initially have misconceptions about you? It could be that your business was too far away or too big or small to be effective. Was there a special moment where you or your team performed a hero's experience for them? How has your company brought value to them over the course of your relationship? Discuss those things in advance of a video recording session.
Your recording setup can be cheap (but tasteful) by using a smartphone propped on a tripod, or extravagant with production touches including a video camera, mics, and lighting. Just remember to keep the videos short (less than two minutes), and limit each video to one idea.
For example, maybe you've helped a client grow their business by over 100% over the past four years — and maybe they had initial misgivings about using your company because you didn't have experience in their sector. But now, they love the fact that you have helped them receive five industry awards. Sure, you could bundle all those things into one "speed of light" video, but why? Instead, make each one its own little story. You'll be surprised at how well it works.
What makes it effective?
Use your video case study as a sales tool. It can help you increase your sale close ratio and minimize the sales cycle timeline. After it's released, be sure to share the video with your entire business team, and then with your existing customers and advocates. That can be done face to face, on a sales call, in a team meeting, over lunch, and of course, by sharing through social media and email.
Be sure to outline the case study subject's key challenges or concerns and how they felt as a result of your business's product or service. Also, outline what kinds of people or companies can benefit from working with you. Ask your team and advocates to share the case study with others who may find it helpful.
For the sales team, have them listen for cues from prospects. Those can be misconceptions, perceptions, or "proof of performance" concerns that may be roadblocks to a sale. Then share the appropriate video case study.
Conclusion
Using video case studies can be a great way to share your successes and expertise through the art of storytelling. When it comes from a third party that is singing your praises, the viewer will see it as more authentic than most other forms of advertising. Set a goal for your business to create a certain number of case studies every quarter or year. Be on the lookout for those special moments when you delivered great customer service, and make plans to capture that story with a case study shortly thereafter.
Keith Woods is Founder & CEO of KB Woods, specializing in PR, Video, and Digital Marketing for growing businesses, and Board Director at Salt River Project.
CALL 602-699-4464 FOR A COMPLIMENTARY PR & MARKETING REVIEW