Helping Businesses Maximize Revenues With Award Winning Public Relations, Video & Digital Media
We custom make the best strategy for you, through a variety of tools: video production, blogging, media relations, press releases, and influencer outreach.
Our team leads with top notch writing, video production, and management services to help you market your offerings through online social media.
KB Woods Public Relations is the market leader when it comes to creating video content for website build-out's, social media content, and product promotion.
Leading The Way For Better Communications
Recipient of 3 PRSA Awards in 2018
This award winning PR team, based in Scottsdale, Arizona, helps businesses from around the United States discover ways to maximize their sales growth potential using productive communications techniques.
KB Woods Public Relations approaches every engagement with a "revenue first" mentality. We develop and deliver clear messaging, solid strategy and flawless execution that leads to out-of-the-park results.
Business leaders want to know that their brand is being carefully, creatively and thoughtfully handled and that smart and experienced people are taking charge.
Are you interested in getting started today? Contact Keith Woods at 602-281-3883 or email letushelp@kbwoods.com.
Some Of The Organizations That We've Helped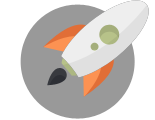 We're Here To Help Your Business Blast Off!
Through Creative Ideas, Innovation & Sheer Determination